Heute gibt's wieder ein Viiiideeooo!! :D
Und zwar ist es dies mal ein "outfit of the day"-Video. Genauer ein "fall outfit"-Video - weil ich ja den Herbst so liebe 6lt;3. Ich hatte das seit Ewigkeiten vor und hab's leider erst jetzt geschafft, ein solches Video zu drehen... Es sind noch weitere solcher Videos geplant, aber da ich dafür auf "Kameramenschen" angewiesen bin (und auf gescheites Wetter...), weiss ich halt nie, wie schnell ich so was wieder machen kann.. x__X' Ich hoffe aber demnächst!
Mein "outfit of the day" dreht sich hauptsächlich um den kuscheligen Pullover von Sheinside. Als er ankam, war ich etwas enttäuscht.. oO' Er sass halt total doof und ich dachte mir: "noooes, jetzt eeeecht..? Wie kann der an anderen so toll aussehen und an mir so mistig?", aber wie es sich herausstellte, hatte ich ihn einfach nur bisschen unvorteilhaft an.. xD' Ich weiss nicht, ob er eine wirkliche Vorder- und Rückseite hat (kein Etikett), aber nachdem ich ihn umdrehte, sah's dann besser aus. Aber ich glaube, das ist Einbildung... xD' Der Trick ist eigentlich nur, dass man die Ärmel nicht zu weit zu den Schultern hochzieht. Hat bisschen was von Fledermaus.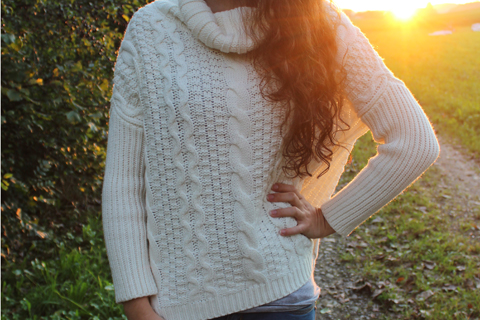 Er ist ausserdem schön warm und damit lässt sich super ohne Jacke draussen in diesen Herbsttagen tragen |3
... na ja, ich hab ja eigenltich schon drölfzigtrilliarden Pullis und hätte den echt nicht gebraucht, aber ich konnte nicht widerstehen... xD' Ich liebe Pullis!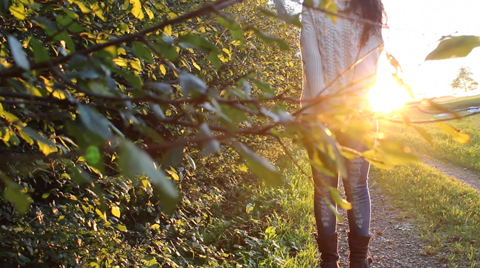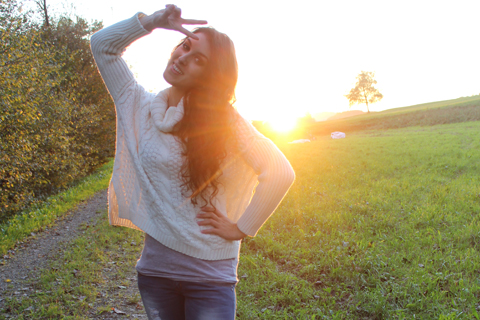 Pulli: sheinside || Jeans: zebra fashion
Top (darunter): yes or no || Stiefel: janet d.